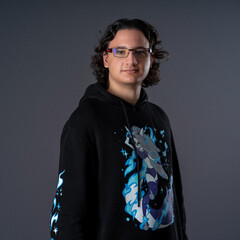 Alexandre Roblin
VFX |Technical Artist Junior
Ozoir la ferriere, France
Summary
Hi I'm Alexandre Roblin, I'm a student in game art at Paris.
Here, you will found my projects and my works.
My passion is video gaming since my childhood, my favorite type is rythmic game, i love discover new experiences and test i lot of different games.
I'm making digital painting and digital assets since 2018.
You can contact me with my mail adresse or with linkedin.
Skills
3D Animation
3D Modeling
Low-poly Modeling
Shaders
Pixel Art
VFX
UI UX
Software proficiency